[rev_slider_vc alias="slider-1″]
Foundation Solutions of N. KY specializes in home foundation repair and replacement services,  and structural engineering work in the greater Cincinnati, Northern Kentucky, and the tri-state area.  Call us today to get a free quote (859)496-1234
Here are some signs that you may need foundation repair work: cracking drywall, cement, or plaster,  sticking doors, jamming windows, bowed walls, leaning basement walls, excessive settling
Foundation repair or replacement does not have to be a headache and can open up more opportunities for your home. 
Imagine changing your 6′ basement walls to 9′ extended tall basement walls! Imagine doing that for less than you thought.
Foundation Solutions of N. KY excels in foundation repair.
Water that causes problems in your basement can come from different sources. Heavy rain and poor drainage can cause basements to become damp or wet. Inadequately installed drains can be a problem. The presence of an underground spring or wet weather spring can also cause water problems in your basement. Our system can correct these problems and provide you with a dry basement.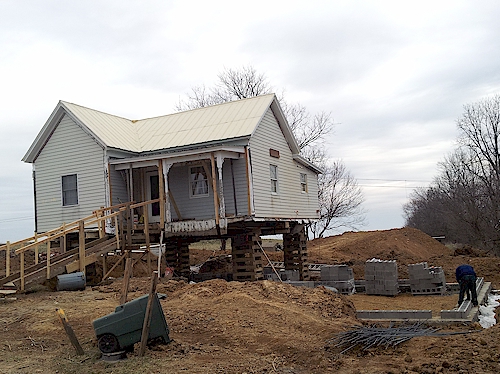 Foundation Solutions of Northern Kentucky offers:
Waterproofing
Exterior Foundation piping for draining water buildup around your foundation
Interior Foundation piping to prevent basement leaking and flooding
Fixing foundation settling, sagging, and movement. Foundation settlement or movement can destroy the value of structures and even render them unsafe.
Settling columns, sagging beams, and sagging floor joists within a crawlspace
Structural Engineering work
Concrete resurfacing
Foundation Repair
Foundation Waterproofing
Foundation Piering
Basement Repair
Retaining Walls
Foundation Replacement
Foundation Settling
Barn Restoration
Barn Repair
Basement Restoration
We can assess and fix all the above problems.
We can raise your house up off the existing foundation to replace or raise the walls to any height you like.
We offer a lifetime transferable guarantee.
We offer great pricing.
Call us today at 513-200-6837 for a FREE quote.
Serving the greater Cincinnati, Northern KY and Tri-state area.)
Ohio – Cincinnati, White oak, Norwood, Mariemont
Northern Kentucky – Park hills, Fort Thomas, Alexandria